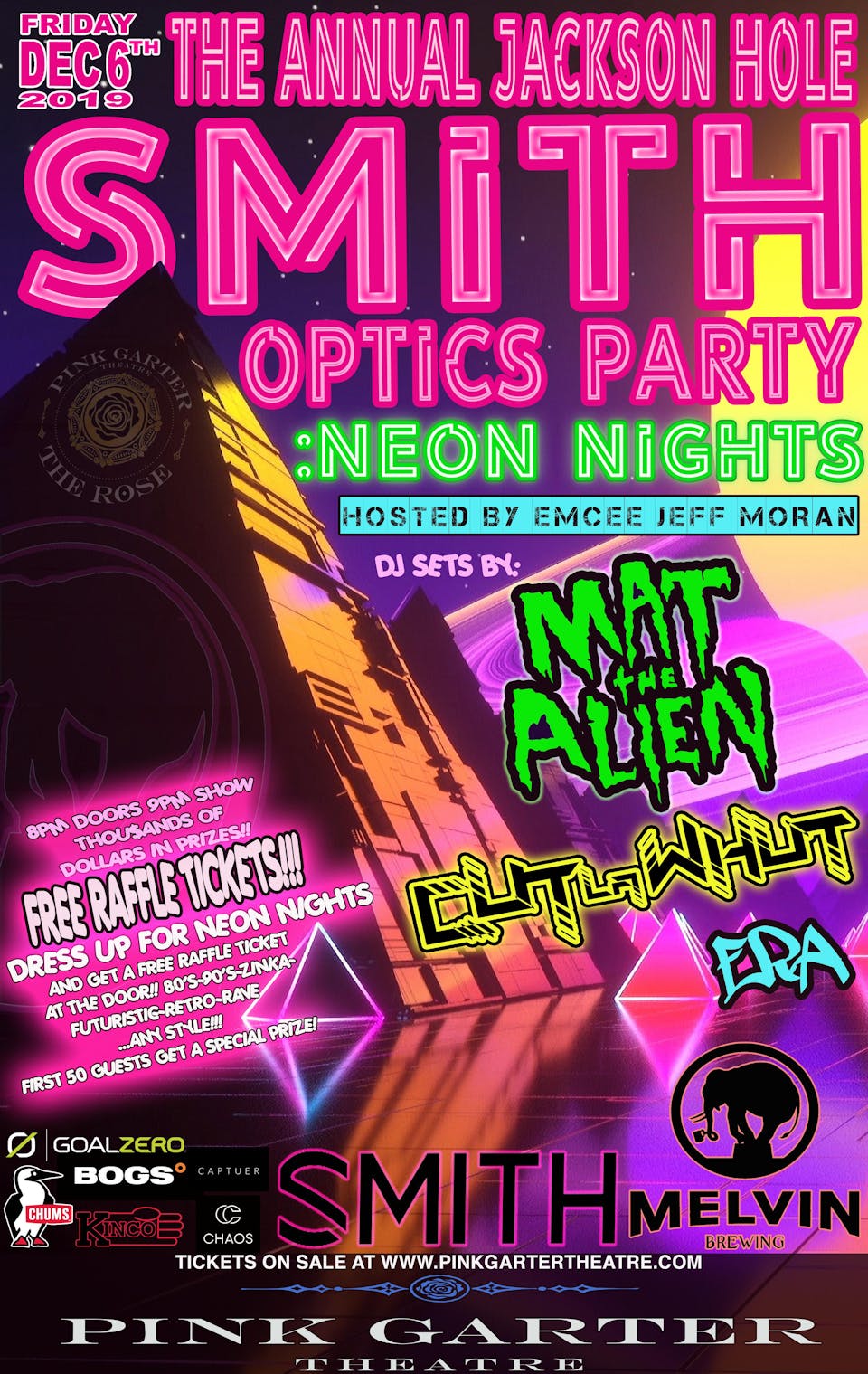 Futuristic Retro Rave with DJ Sets by Mat the Alien // Cut La Whut // E.R.A
Dress up for Neon Lights!
First 50 guests get special prize!
RAFFLE! Free raffle ticket at the door and as always thousands of dollars in prizes to give away.
Mat the Alien is recognized as one of the most talented DJ's in Canada and beyond. His summers as of late are filled with headlining slots at major music festivals across North America with the biggest names in the business. Since the age of 14 Mat has been mixing , scratching and making mixes - beats , spanning many genres , tempos and styles , but always having one thing in common - heavy beats and bass lines with lots of cuts and turntable tricks thrown in. His music and mixes have been featured on major radio shows such as Rinse FM and the BBC Radio One. He is also a official Monster Energy DJ and can be found DJing at some of their top sporting events events alongside and often jamming with dj's legends like Z Trip and Nu Mark. Mat has also held a residency at the ever so popular Mandalay Bay in Las Vegas during his career.
This is Mat's first time to Jackson Hole and we are really excited to have him for the annual SMITH event!
Brooklyn Radio via Mixcloud
https://www.mixcloud.com/brooklynradio/oonops-drops-beatsntings-2/
Mat the Alien and The Librarian
https://soundcloud.com/shapestv/shapes-guest-mix-003-mat-the-alien-x-the-librarian
Cut la Whut is what is known as a Party Rocker. From bassline bangers to sultry sexy house music, it's all in there. Making you move. Not being stapled to one genre but flowing through them all, selecting the jams that make it pop in the moment is his specialty. Custom remixes and edits are a staple in his sets and you can always count on something fresh coming out of the mixer. This guy has been touring around N America for well over a decade playing festivals, clubs, bars, sporting events, beer festivals... You name it he has done it. Speaking of beer festivals, Mr. la Whut is also Melvin Brewing's resident DJ, traveling the country with the company to play epic events focused on old school hip hop and golden era rap. With turntable knowhow and the cuts to match, you know its gonna be a party you don't want to miss! Check out some edits and mixes on his soundcloud page right here at www.soundclound.com/cut-la-whut
Shambhala Music Festival Mix Series featuring Cut la Whut
https://soundcloud.com/cut-la-whut/shambhala-2019-mix-series
Oregon Eclipse Music Festival *LIVE SET* by Cut la Whut
https://soundcloud.com/cut-la-whut/cut-la-whut-live-from-glitter-ranch-saloon-oregon-eclipse-2017
DJ E.R.A.
https://soundcloud.com/stateofera/openszn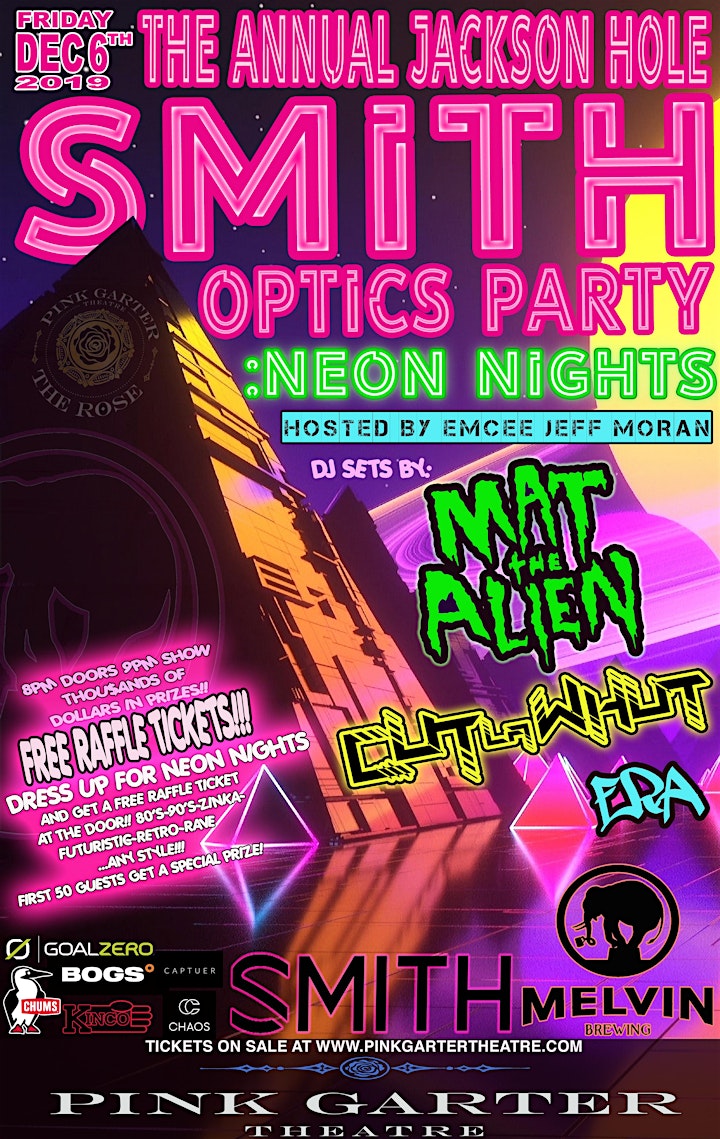 Venue Information:
Pink Garter Theatre
50 West Broadway
Jackson Hole, WY, 83001

More Upcoming Shows