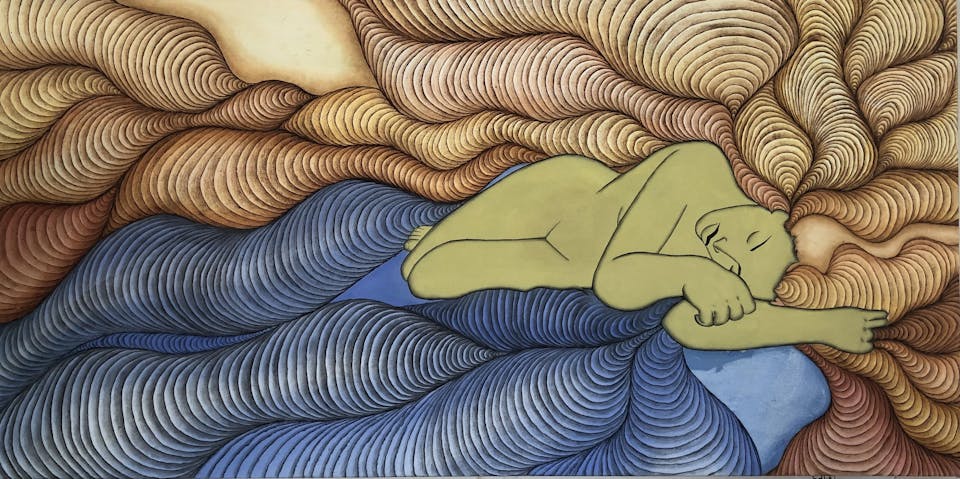 I find myself most interested in the thrill of painting women.
Women who are free from the pressures of the male gaze, free to unfold, free to feel beautiful, framed by contrasting colors.
As the paintings themselves progress, I always learn something new. Most of the works shown here are experimental, made up of acrylic and oil paints. Some of them are comprised of many layers, while others were painted in one sitting. To get the marbling effect I fill a bucket with many colors of paint and let it run slowly across the canvas…
With this, my goal is to create content that inspires euphoria.
Insta @teakaleak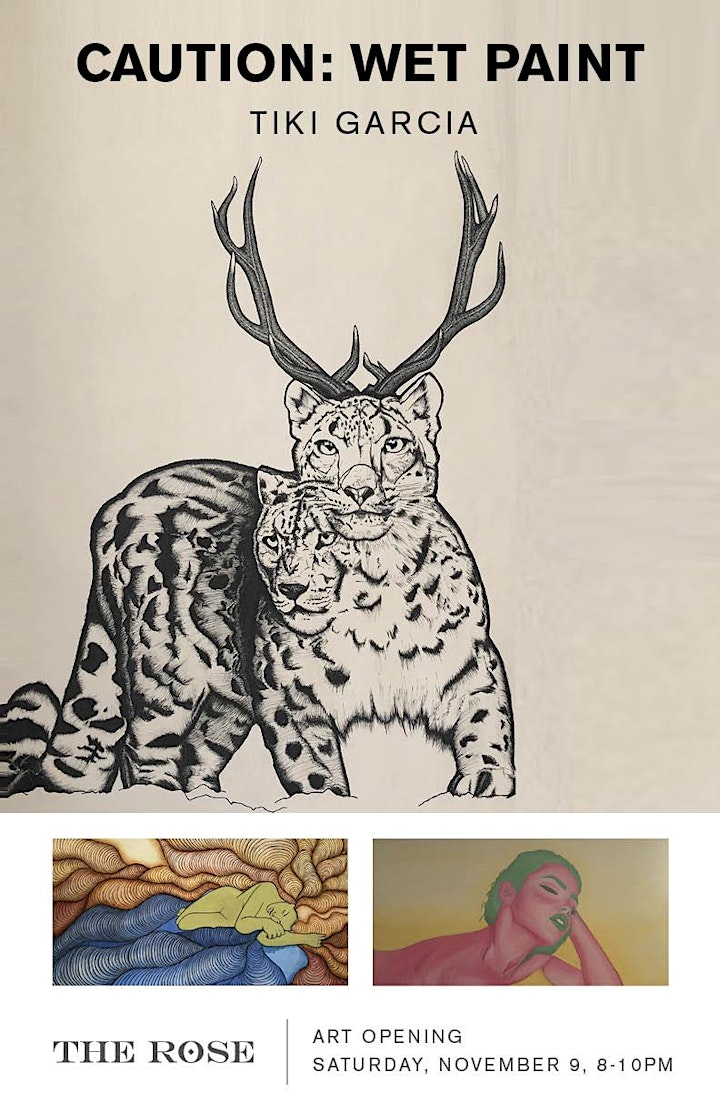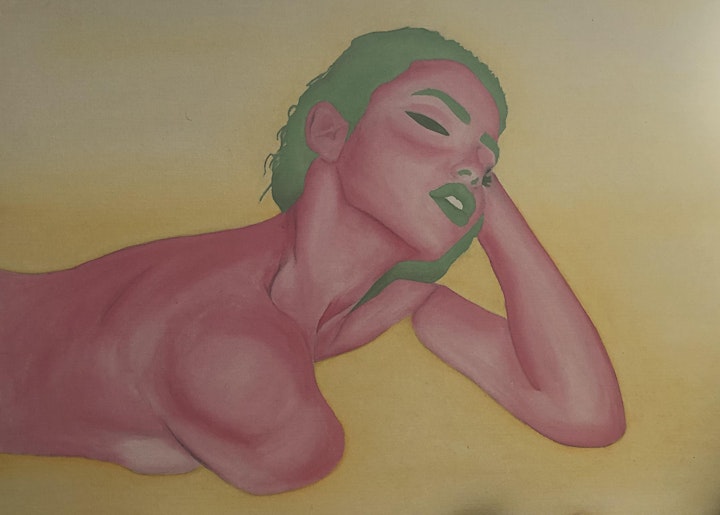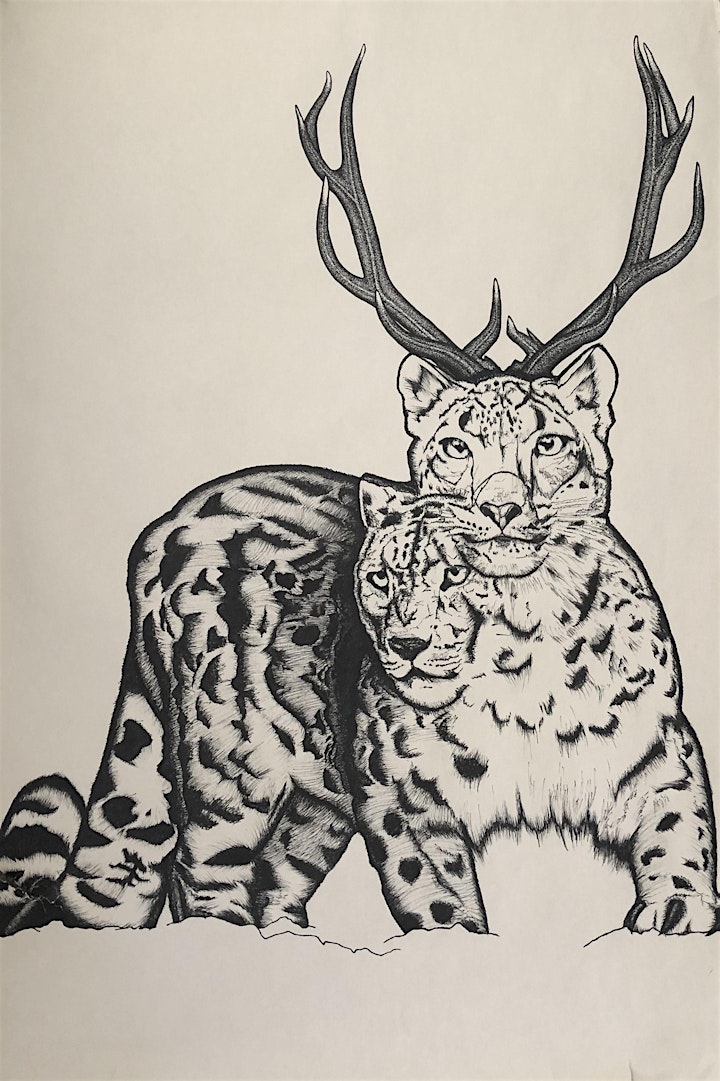 Venue Information:
Pink Garter Theatre
50 West Broadway
Jackson Hole, WY, 83001

More Upcoming Shows